Snowbus on MTV
They say that any advertising is good advertising. Here at Snowbus we got the chance to test that theory out when the cast and crew from MTV's Geordie Shore turned up in Tignes to film an episode of their new series.
Driver extrodinaire Ryan was enjoying a rare day off when he got a call saying they were were looking for extras for the filming of bar scenes in resort. Pulling on his Snowbus hoodie he promptly headed of to "enjoy their free drinks and try and get [his] face on the telly".
So when the show was screened earlier this week we all watched to see if Ryan, and his Snowbus hoodie, had managed to get on camera. And he didn't dissapoint; caught in the background with the Snowbus.co.uk logo clearly displayed.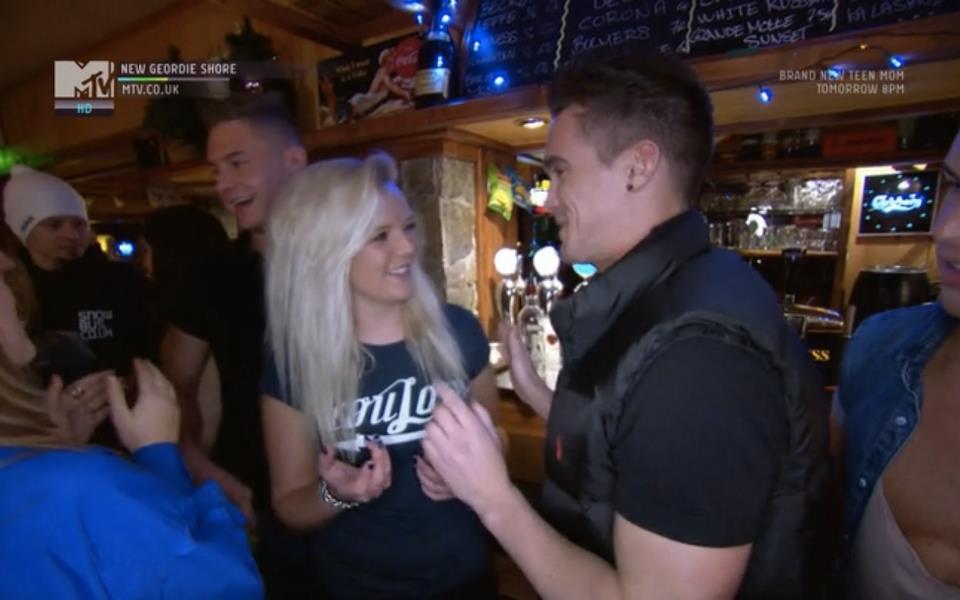 It was only a brief glimpse of both, but we've freeze-framed it just to prove that it really happenned. Could it be the beginning of a star-studded career for Ryan and his hoodie? Well we hope he'll be back driving for us next season...if reality TV fame and fortune doesn't get to him in the meantime.